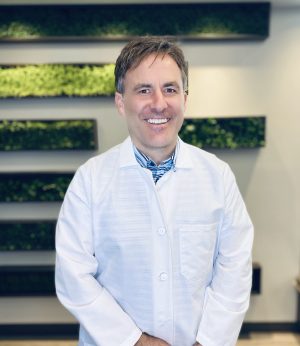 Bradley D. Smith, DMD
Dr. Bradley D. Smith is a native of the North Hills of Pittsburgh. After graduating from Fox Chapel High School, Dr. Brad attended the University of Rochester in Rochester, New York, before completing his DMD degree at the University of Pittsburgh. Dr. Brad then attended New York University in New York City, where he completed his specialty training in orthodontics. There he was named chief resident, granted a faculty position and was elected to the admissions board for the orthodontics program. Dr. Brad also completed programs at the NYU Craniofacial Center and the Gelb Institute for TMD/TMJ. These sub-specialties deal with primarily cleft palate/facial anomalies and temporomandibular joint disorders. Dr. Brad has a special interest in early interventional orthodontic treatment that corrects growth and dental problems before they become too serious and more difficult to treat. Away from the office, Dr. Smith always looks forward to enjoying the great outdoors. He also volunteers for Pittsburgh Cares, and he and his wife have three children.
Meet Our Team
At Smiles by Smith Orthodontics, we have a great team! In fact, between everyone at our office, we have over 100 years of combined experience! Many of our clients are children and teens, but we welcome patients of all ages. Let us put our skills to work for you by calling 412-963-7760 for your orthodontic appointment in Pittsburgh, Pennsylvania.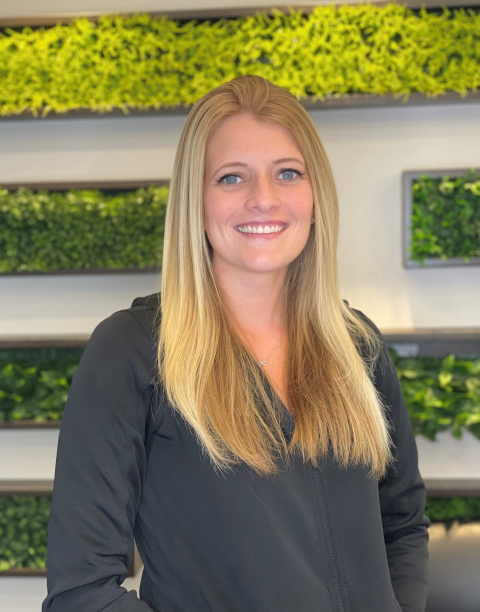 Kristy — Practice Manager & Financial Coordinator
Kristy joined our team in February 2020! She has a background in management, insurance and finances. Kristy loves her amazing co-workers and is so happy to be a part of such a great team!Kristy married her husband, Kevin, in 2018. Together they have three children, Shane, Cameron and Savanna, as well their dog Piper, a Cane Corso. She loves being a mom, and outside the office, she enjoys crafts and home improvement.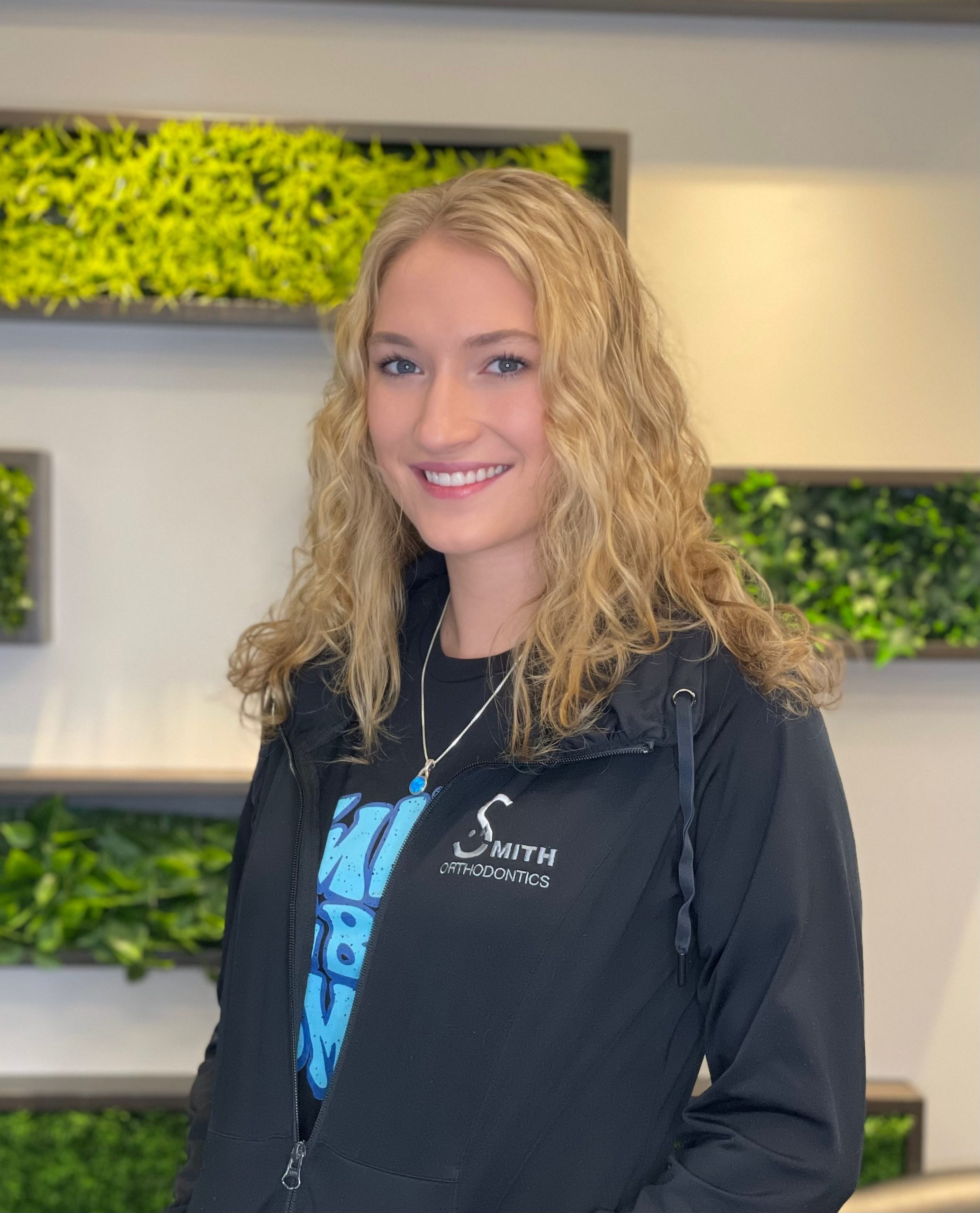 Sarah — Scheduling Coordinator
Sara joined our office in July 2023, and enjoys being part of a team where everyone is friendly and willing to help each other succeed. She attended PSU for a degree in employee relations, human resources and psychology, and has also completed a leadership training program through Scheyers. Sarah is dedicated to keeping our office organized and staying in touch with patients to accommodate their needs for their appointments. In her spare time Sarah enjoys volleyball and being outdoors.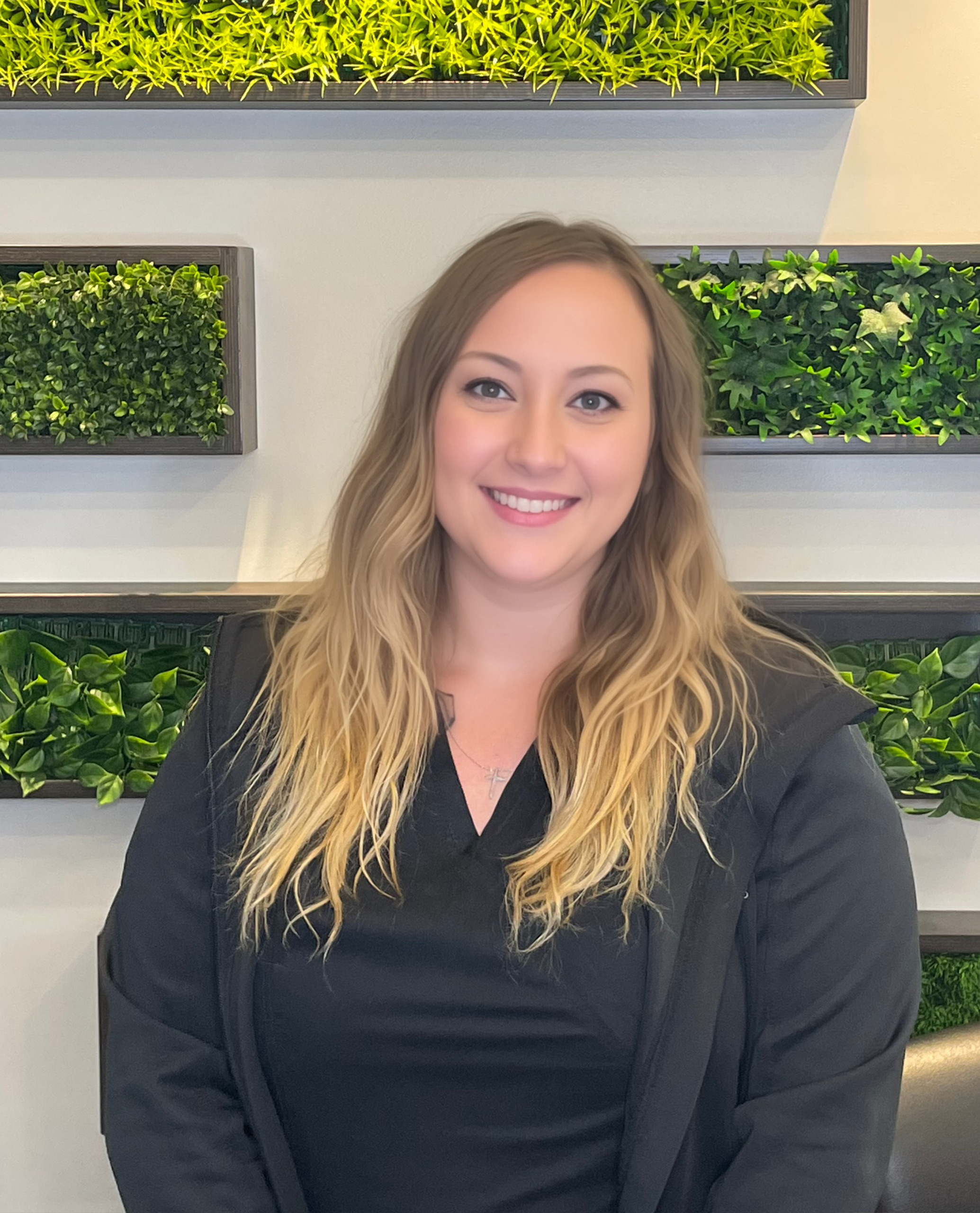 Shannyn — Observation Treatment Coordinator
Shannyn received her associate degree in respiratory therapy from Pittsburgh Career Institute before joining Smiles by Smith Orthodontics in July of 2023. She loves being a part of the team, and helping patients feel the best about themselves by enhancing their smiles. Shannyn always has a willingness to put patients and their needs first, while keeping the most positive attitude and being a diverse part of the office.
She has a husband named Chad, two babies named Bo and Emryn, and three dogs named Dobby, Dirgus and Bean. She loves doing anything outdoors, including fishing and going to the beach, as well as watching Harry Potter movies and going to Disney World and Universal Studios.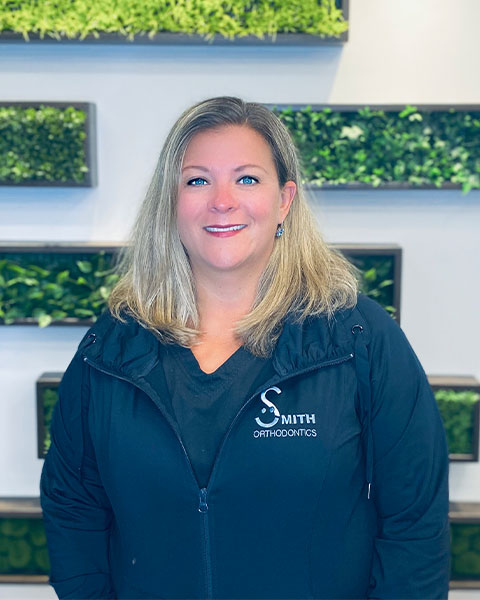 Sara — Treatment Coordinator
Sara first joined our team in November 2019, but she has over 25 years of experience in the dental and orthodontic field. She is fantastic at helping new patients understand their treatment options and related costs, and she loves getting to know all the different personalities of our patients and seeing their smiles transform during treatment. She loves every one of our staff and patients and how friendly they are. Sara truly believes that Dr. Smith has an amazing group of people who work for the practice and each one cares about every patient from beginning to end.Sara has two children, a daughter named Ava, who plays softball and basketball, and a son named Brody, who plays football and lacrosse. In her free time, Sara loves hot yoga and hiking or walking with her family and kids. You can also find her on the field playing and coaching softball!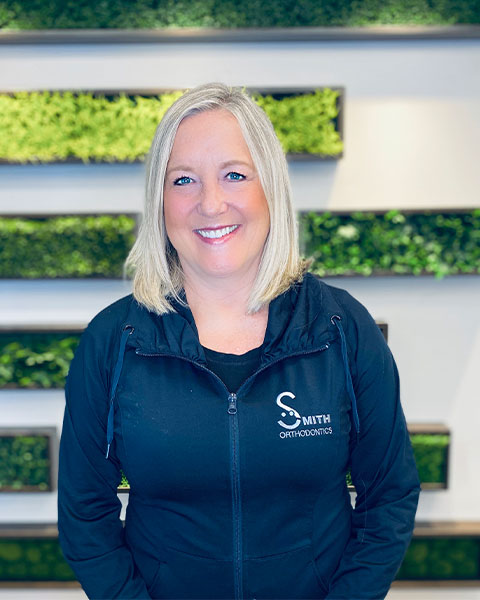 Elaine — Treatment Coordinator
Elaine attended Binghamton University and has been with us for almost four years. Before her move from Long Island, New York, Elaine worked in the dental field for over 25 years. She has since settled nicely in our area and has never looked back. At our office, she enjoys meeting people and being part of a wonderful, fun team. She contributes by developing good relationships with our new patients and helping to make the anxious ones feel comfortable.Elaine has two daughters and four beautiful granddaughters. When not with us, she enjoys the Pittsburgh food scene, cooking, Golden Retrievers, her chickens and her garden, which she affectionately calls her "suburban homestead."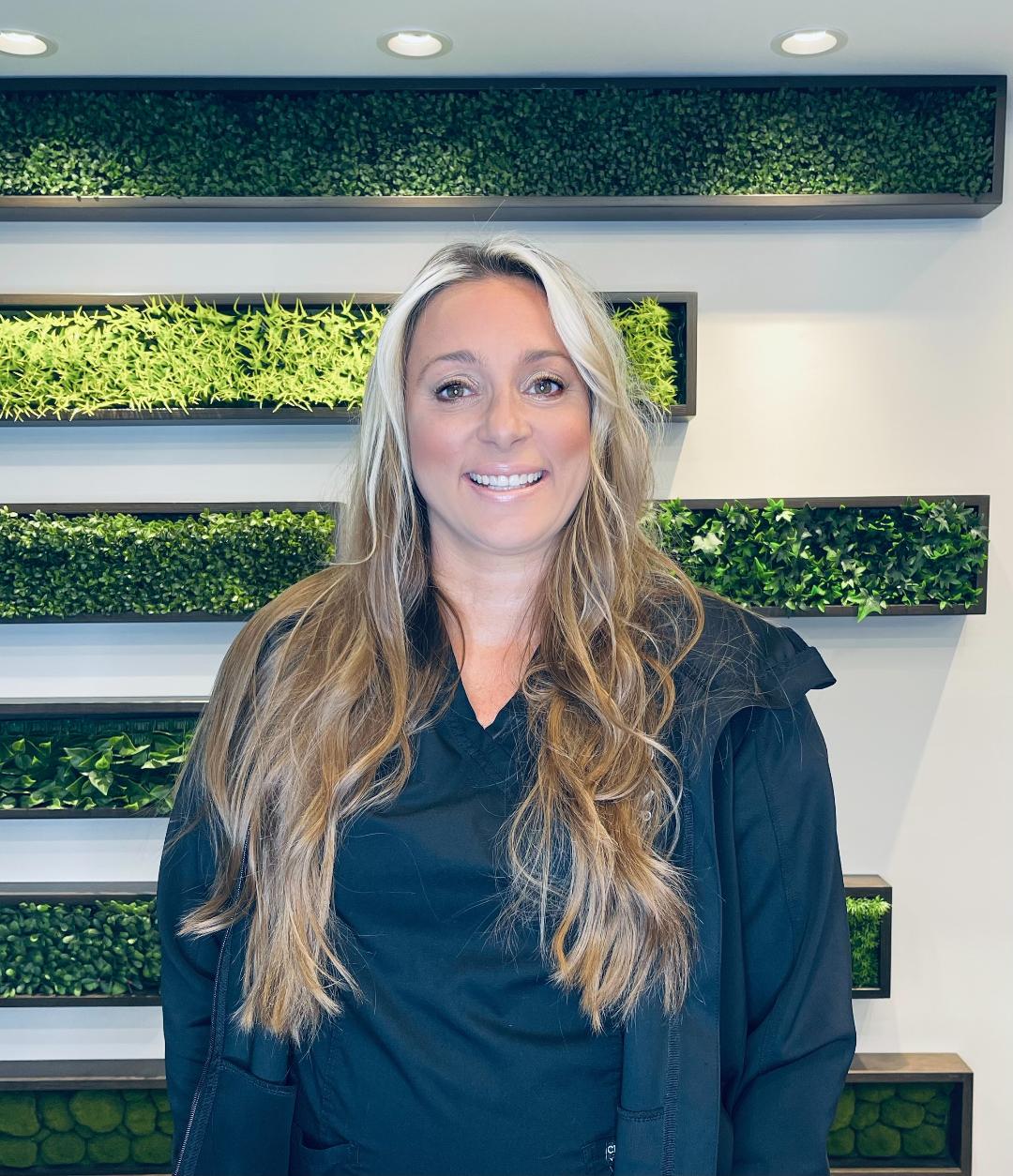 Brea — Orthodontic Assistant
Brea appreciates the doctor's extensive knowledge and how his relationship with the girls always makes work fun. Brea loves offering her clinical skills and happy personality to the team. She adores her husband Josh, sons Payton and Bryson and their stepchildren, Andrew and Alina. Her eldest son is studying to be a state police officer while her youngest son is in the air force. The family has three boxers! Brea is especially partial to her "special boys": Alfredo, Apollo and Charlie.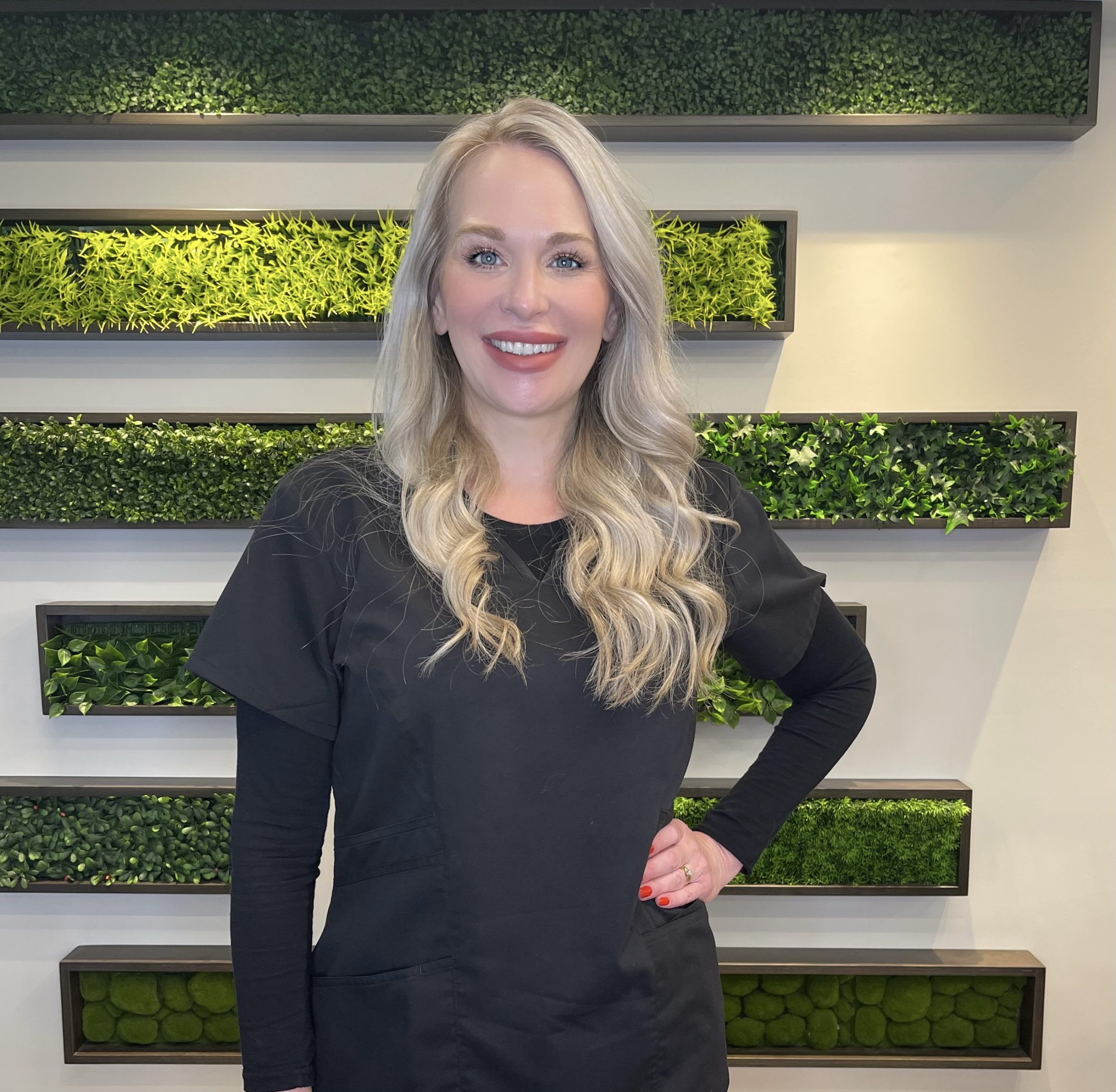 Christy — Orthodontic Assistant
Christy has been working in orthodontics since 2002. She moved to Pittsburg in December 2019, and she joined our practice in August 2021. Christy brings to our practice her years of orthodontic experience and her love of seeing patients' smiles transformed. She enjoys working with Dr. Smith and our team, as they truly care about our patients. Christy has been married to her husband, Michael, since 1994. She has two daughters, Alyssa, who is married to Paul, and Hayly. In her free time, she loves spending time with her family, shopping, traveling, decorating, and attending church.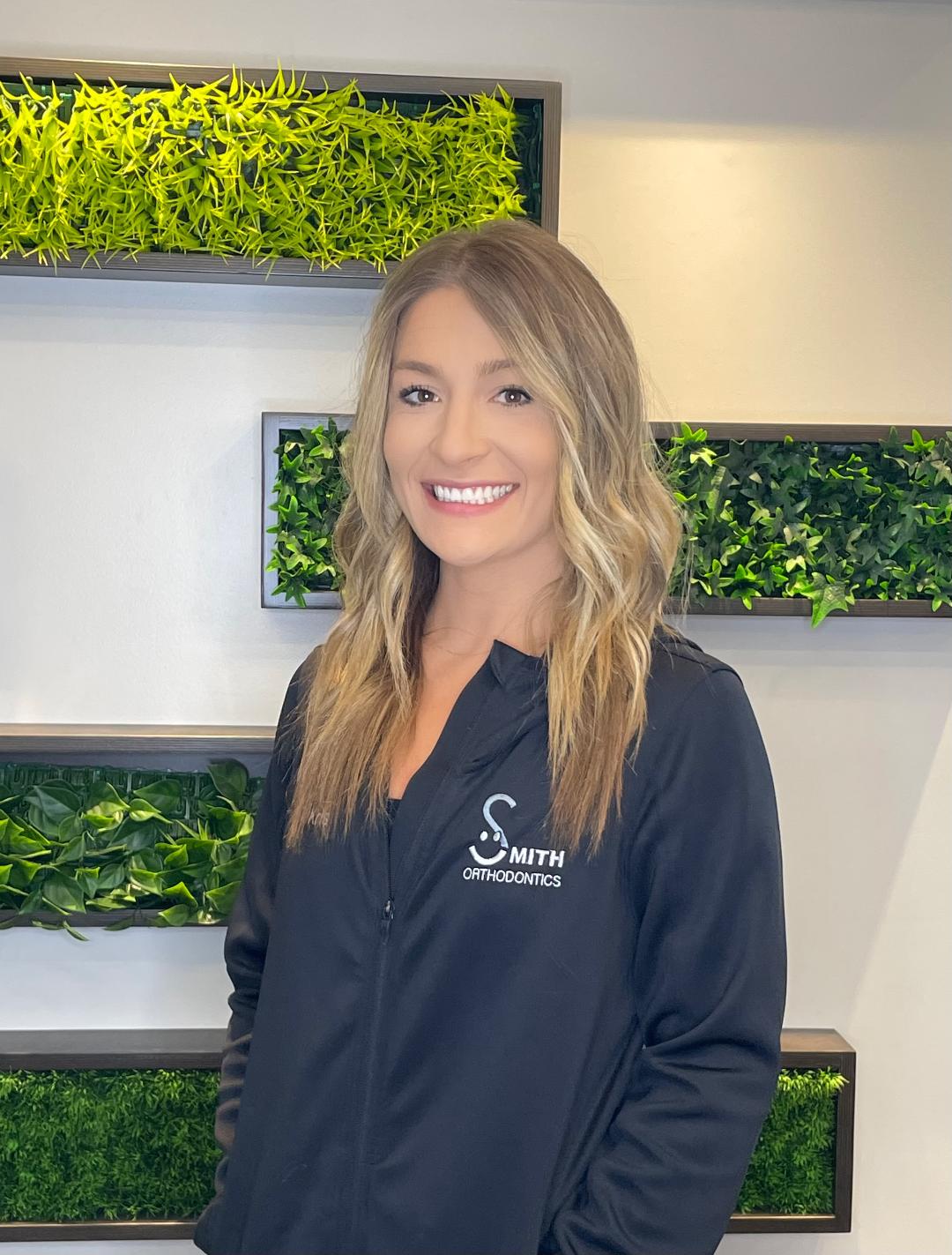 Kristine — Observation Treatment Coordinator
Kristine joined our team as an observation treatment coordinator in March 2022. But she has worked in the dental field for over 12 years before that. She loves the friendly and welcoming team at Smiles by Smith Orthodontics, and she contributes years of her own knowledge and experience. When she is not hard at work, Kristine enjoys working out, riding her bike and hiking with her dogs.